TRUXOR amphibious weed cutter/harvester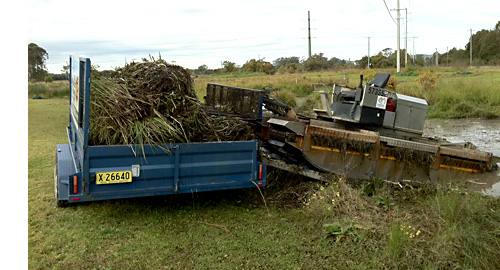 The Truxor amphibious machine provides the most effective and efficient way of accessing and controlling aquatic weeds in water bodies, marsh areas or riverbanks by cutting and harvesting and depositing weeds for later collection and disposal.
With its low impact ground pressure, the Truxor is ideal for use in sensitive areas were damage is able to be kept to a minimum. This makes the Truxor ideal for use in nature reserves, parks and golf courses.
Access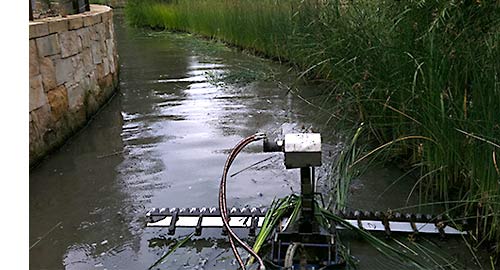 The Truxor is ideal for accessing and working in confined areas such as canals, water run-off channels and with a number of different attachments can cut weeds/reeds from above water level  to 2m below the water surface and gather cut reeds for disposal. All attachments are changed using a quick hitch arrangement. A spray tank can also be attached for herbicide spraying. Main functions of the Truxor amphibious machine:
Cutting of aquatic weeds.
Gathering and collection of aquatic weeds.
Debris and rubbish removal from water bodies.
Herbicide application.
Silt pumping.
Weed Spraying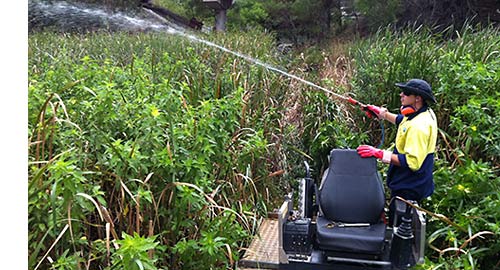 If you need noxious weeds sprayed ACM can treat your aquatic weed problem quickly and efficiently. All applicators are Chemcert accredited and qualified to AQFlll standards.
If you would like to forward us an email please use our contact us form.