Welcome To Australian Catchment Management (ACM)
ACM specialise in Aquatic

weed

harvesting, GPT & Aquatic maintenance, Aquatic weed spraying and noxious weed control.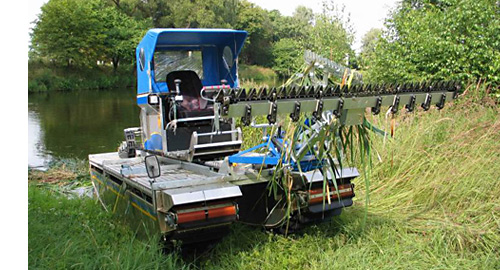 ACM is one of the most experienced companies in Australia controlling invasive aquatic weeds in waterways, rivers, dams and lakes and GPTs. If you have problem aquatic weeds that need removal by mechanical means or by professional use of approved herbicides we can tailor the right solution for you.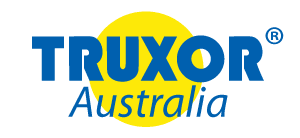 ACM is the Australian Distributor for Truxor Amphibian Toolcarriers, and has a TRUXOR amphibious machine that has been designed for working in and around water.
Because of its low impact the Truxor is ideal for working in sensitive areas such as nature reserves,
public parks, golf courses and areas inaccessible to conventional machines.
ACM offers the following services:
Aquatic weed cutting and harvesting of both surface and subsurface invasive weeds.
Control and treatment of aquatic weeds with the careful use of approved herbicides
(applicators are qualified to AQFlll standard.)
Silt pumping.
Aquatic weed maintenance programs.
Supply and placement of booms.
Tractor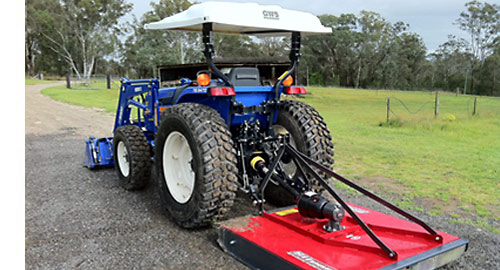 Australian Catchment management can provide a grass cutting/slashing service with their Iseki 47hp 4 x 4 tractor which also has a 4 in one bucket attachment and grass friendly tyres.
Booms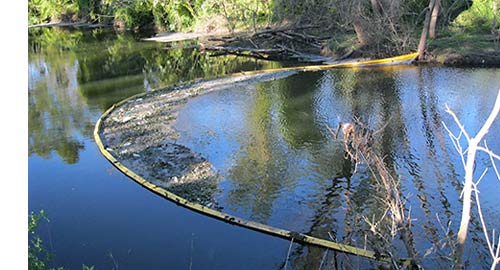 ACM can install booms into streams and rivers to prevent noxious weeds and other aquatic plants from traveling along these estuaries.
If you would like to forward us an email please use our contact us form.